Almost 4 years ago, we presented our community with an idea and a challenge: We asked you to help us take young.black.nappy. from a few digital designs on one Black girl's laptop to a full-fledge t-shirt line. And we did it together!
In just 60 days, we raised over $2400 with more than 3 dozen backers receiving stickers, t-shirts, and more as tokens of our gratitude.

In those four short years, we have grown our brand and our message of pride is pretty! and pride is power! to over 17k brothers and sisters who have become a part of our global digital family.
Now it's time to take our community of young, Black independent artists to the next level! Since the launch, our founder – Krystle Sims-Cameron – has gotten married, had a baby (#KingKhaliq if you're on Instagram!) and moved cross-country. With her feet firmly planted in the West Coast and a supportive, creative network behind her, she'd now like to grow the ybn platform and increase the organization's ability to inspire a sense of pride and power both online and within communities across the world.
That's where you come in!

What We Need & What You Get
In order to be completely self-sufficient, young.black.nappy. will need to be able to produce hand-printed merchandise (like t-shirts and totes) as well as other accessories like buttons, jewelry, and stationery. Since our heritage is in apparel, we'd like to start with a screen-printing press; bringing our shirt-printing process 100% in-house will allow us to quickly turn around custom orders, maintain inventory for community events, and provide printing services to local artists at drastically reduced prices. It will also make the majority of our production chain black-owned, female-owned, and community-serving. The things we'll be purchasing with the donated funds include:
Advanced Screen Printing Courses to increase our printer's skill set [$250]
Two-Station 4-Color Printing Station to print up to 12 shirts per hour[$1150]
Other Printing Supplies such as screens, inks, an exposure unit, etc. [$350]
Raw Materials including t-shirts, tote bags, and other printables [$750]
Vending Set-Up to bring our show on the road with a tent and signage[$1000]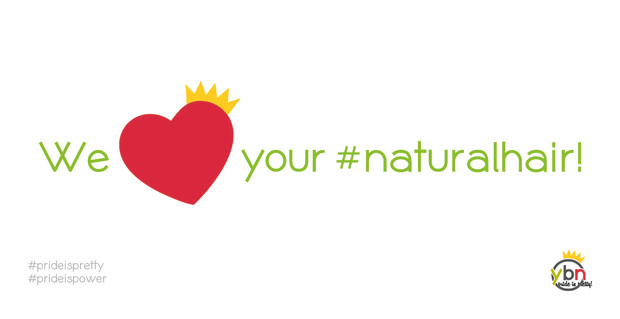 The Impact
Our mission at young.black.nappy. remains the same as the day we were created on a scratch sheet of notebook paper in New Orleans: young.black.nappy. (ybn) is a company dedicated to promoting positive images of young, talented Blacks with naturally curly, kinky, wavy, and nappy hair. we believe in the beauty of Black people and encouraging our kings and queens to be proud of their hair-itage as they productively impact their communities. ybn strives to educate, uplift, and unify our community through art, music, travel, fashion, and humor. pride is pretty, pride is power. 
But we've learned quite a bit about ourselves and our world since then. We realize now that our dreams will only come true if we a) tap into the power and energy of the Black community that supports us and b) become self-sustaining enough to make the decisions that feel right for us and our people without consequence. In order for our message of pride, creativity, and unity to reach our audience, we need help from the folks who already know and love us. (That's y'all.) 
With help from your contribution, young.black.nappy. intends to:
Empower Black children by providing literature and art that shows them the beauty of their ancestry, skin, and hair
Instill and promote Black pride with creative and stylish apparel and accessories
Support independent Black artists with the education, products, and platform to reach and inspire their audiences
Risks & Challenges
As with all ventures, this one comes with a list of challenges we will need to overcome (but overcoming is what we do, ain't it?):
Time to print & promote. Our operation is a small one (plus our founder has a full-time job, a toddler, and just 24-hours in a day). Finding the time to execute all of our plans has often been a challenge, but we've taken steps to put  a dedicated team in place so that ybn is no longer a one-woman show.
Money for equipment and raw materials. What we're asking for in this campaign is the bare minimum we need to get started. The intent is to use this money to make more money – giving us the ability to be self-sustaining while we do the work we've been inspired to do. Without reaching this initial monetary goal, we won't be able to build the model we've envisioned.
Influence to get our message farther than it's ever been before. With over 17,000 followers, fans, readers, and customers, we know that ybn has a message that resonates with our community – but we need you to share it 2x a day to make sure your friends and family know we're here and why.
Other Ways You Can Help
If you're down for the cause but just don't have the funds to contribute, there are other very important ways you can help:
Share, Share, Share! Please tell everyone you can about who we are and what we're doing. If they dig it, maybe they'll donate to the cause!
Visit our Website, Facebook Page, and Twitter We love to hear from you! Your belief in our message is what keeps us going, so stop by and say Hi! – it means more than you know
Thank you for your support! And, no matter what, remember that Pride is pretty! Pride is power!